About Us
Take your organization to the next level…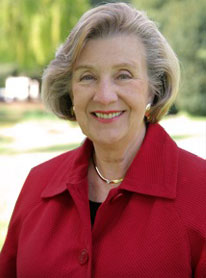 Kay Marquet is an award-winning CEO, fundraiser and community builder, with more than 30 years experience in community foundations, private foundations and community benefit organizations.
She lives in the Sonoma County Wine Country and is currently a consultant.
Kay Marquet Associates offer you services for: Community Foundations, Private or Family Foundations, Community Benefit Organizations of all types.
A track record for successful fund-raising . . .
Increased assets from $4 million to $140 million and oversaw more than $100 million in grants as President and CEO of Community Foundation Sonoma County, CA. (1992-2009)
Grew assets from $1.5 million to more than $30 million as the first Executive Director of the Greater Worcester Community Foundation, MA (1979-1992).
Demonstrated leadership . . .
Assessed technology needs of foundations and expanded the client base as advisor/sales associate for Centered Networks (CN), San Francisco, a consulting and IT provider to foundations and organizations. (2010-2011).
Responding to community needs and opportunities are a hallmark of her work. To carry out the wishes of a donor, a teen club was built and has 14 years of successful operation serving the teens of Santa Rosa, CA. Three shelters for the homeless were sited. Convening took place on numerous subjects. Innovative arts events and programs were enjoyed by Sonoma County residents.
She produced the Sonoma Paradiso Foundation Children's Concert for 1,200 children at the Wells Fargo Center for the Arts. The Santa Rosa Symphony and Circus Center San Francisco performed. (2009).
Directed and managed the operation of Chop's Teen Club, as executive director for the 21,000 square-foot center for the youth of Santa Rosa. (2009-2010).
Currently serves as an Honor Roll Trustee of Scholarship America, a national education service organization. She served 9 years on the governing board, cochaired the Families of Freedom Task Force, serving the dependents of those killed and permanently disabled on 9/11, was treasurer and chair of the investment committee and audit committee. (1983-2014)
Bottom Line helps low-income first-generation students get into college, graduate from college and go far. Headquartered in Boston with programs in New York City and Chicago, Kay was elected to the governing board in 2013 and she serves on the governance committee.
The National Network of Consultants to Grantmakers is dedicated t elevating, expanding and improving the field of philanthropy. She is an active member of this professional organization.
She is a member of the Santa Rosa Chamber of Commerce.
Recognized for effectiveness and community service. . .
Appointed to the New England Board of Higher Education by Massachusetts Governor Michael Dukakis
Appointed to the Massachusetts Community Service Commission by Governor William Weld
Sonoma County Gold Award for Community Service
Jewel of a Woman Award, Sonoma County
Sonoma County Jefferson Award, for Volunteer Service
Associates
Associates are experienced and skilled professionals who provide expanded expertise for feasibility studies, event planning and fundraising campaigns, to name a few.
Download Kay's full bio here » (PDF)